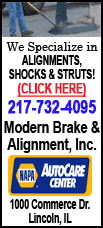 Following the game, the Raptors said in a statement that tests showed Bosh suffered a "maxilla and nasal fracture to the right side of his face." Bosh, who returned to Quicken Loans Arena in the fourth quarter, will not travel with the team from Cleveland. Instead, he was to stay in a hospital overnight for further evaluation.
Jamison scored 20 points -- 12 in the third when the Cavs opened a double-digit lead -- and Anthony Parker had a season-high 18.
LeBron James scored 19 with 13 assists and Mo Williams had 14 and 12 assists for Cleveland, which has wrapped up the NBA's best record and home-court advantage throughout the playoffs and is expected to rest players in the next few games to get ready for the postseason.
Jarrett Jack scored 23 for the Raptors, who also lost forward Antoine Wright in the third quarter with an ankle injury.
Bosh's injury couldn't have come at a worse time for the Raptors, who entered the night clinging to the No. 8 playoff spot in the Eastern Conference. Toronto has a tough week ahead with games against Boston, Atlanta and the Chicago Bulls, who went into Tuesday one game behind the Raptors in the standings.
Bosh was fighting for position in the lane with Jamison when he was nailed by the elbow. Bosh immediately dropped to the floor and stayed there as play continued at the other end. Dazed by the blow, Bosh got to his knees as blood poured onto the court.
"I didn't think it was that severe," Jamison said. "But once he went down, you knew it was. I didn't think I hit him that hard at all. It was just a bad angle and an unfortunate play. Freakish things like that happen."
When there was finally a whistle, medical personnel from both teams went onto the floor to attend to Bosh, who was in obvious pain. Holding a towel to his face, he was helped from the court and taken to Cleveland's locker room, where he was examined by Cavs team physician Dr. Richard Parker.
Despite losing Bosh, who averages 24.3 points and 11 rebounds, the Raptors were still within seven points with 7 minutes to go. James, who sat out the first 4:21 of the fourth, then scored six straight points as the Cavaliers opened a 104-91 lead.
With the league's best record locked up and nothing to play for until the playoffs, Cavaliers coach Mike Brown intends to rest his players in the coming days.
"I look at these games as a high-level practice," he said. "If we don't win, it doesn't really matter."