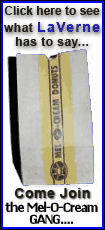 "Not a very good effort," Nelson said, "but when we start running out of bodies ... I wish I could've rested some guys more, but you've got to have five guys on the court at all times. If I could've got away with three, I would've done it."
Ronny Turiaf and Monta Ellis missed the game with the flu. C.J. Watson sat out with sore ribs. Chris Hunter, wearing a mask to protect his broken nose, started and played more minutes than in his last three games combined. Stephen Curry jammed his right shoulder on the first play of the game trying to set a screen, but he kept playing and scored 27 points before sitting for good early in the fourth quarter.
Curry said he'll be fine and ready to go for Nelson's next chance at victory No. 1,333 on Wednesday night at Minnesota.
The scene was quite a contrast from Sunday night, when Nelson's players danced in a circle around the coach after he tied Wilkens with a 113-112 win over the Toronto Raptors. Against the Wizards, all the Warriors did was position themselves for more pingpong balls in the draft lottery.
"We thought we could have kept that momentum that we got in Toronto and did something with it," Curry said, "but they jumped all over us."
The Wizards have been just as bad as the Warriors -- the teams entered the game with identical 23-53 records -- but on this night they could do virtually whatever they wanted against an undersized team. Nick Young scored a season-high 29 points, JaVale McGee set career highs with 25 points and 15 rebounds, Shaun Livingston matched a career-high with 21 points on 9-for-11 shooting, and Andray Blatche added 21 points, giving the Wizards four 20-point scorers for the first time since December 2007.
"It's like (facing) a 6-8 and under team," Livingston said, "we did what we were supposed to do."
The Wizards took a 15-2 lead and never looked back, setting season highs for points in the first quarter (40) and first half (68). They shot 52 percent, scored 52 points in the paint and outrebounded the Warriors 35-15 in the first half and 52-31 for the game. Washington has won three of four, including two straight for the first time since mid-February.