But when it comes to how well he'll hit a golf ball after lying low for five months, that answer comes Thursday.
Woods will play his first competitive round since that Thanksgiving night crash changed everything, revealing a supposed role model who was having numerous extramarital affairs. He couldn't have picked a bigger stage to start rebuilding his life -- at least the part of it that involves a ball and club.
He'll be returning from one of the longest layoffs of his career when he plays at, of all places, the Masters.
An early afternoon tee time with K.J. Choi and Matt Kuchar will launch what figures to be one of the most scrutinized opening rounds in golf history -- not a day for winning the tournament, but surely a chance for Woods to show he's still an intimidating presence on the course, if not the same man off it.
"The fact that I haven't really played at all, that's a little bit concerning," Woods said early in the week. "I'm hoping I get my feel back quickly, my feel for the game, my feel for shots, feel more how my body is reacting and what my distances are going to be. I hope I get that back, you know, relatively quickly. Maybe, hopefully, the first hole. But if not, please hope it's the second hole."
But first, he had to endure another critical assessment of the double life he was leading, this time from one of golf's leading officials: Augusta National chairman Billy Payne.
"It is simply not the degree of his conduct that is so egregious here," Payne said Wednesday in a surprisingly frank dressing-down of Woods at the annual state of the Masters news conference. "It is the fact that he disappointed all of us, and more importantly, our kids and our grandkids. Our hero did not live up to the expectations of the role model we saw for our children."
They were the strongest words from a Masters chairman since Hootie Johnson's famous "point of a bayonet" reply to Martha Burk in the summer of 2002 when he defended the club's right to an all-male membership.
Payne was one of the Augusta National members who stood among the Georgia pines to the right of the first fairway on Monday, the first time Woods played before a gallery since being caught cheating on his wife.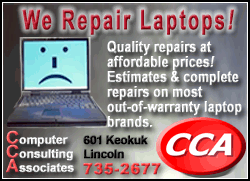 "Is there a way forward? I hope yes. I think yes," Payne said. "But certainly, his future will never again be measured only by his performance against par, but measured by the sincerity of his efforts to change."
A few hours after Payne spoke, Nike released a stark, black-and-white TV ad that showed a solemn Woods, looking directly into the camera while the voice of his father is heard, speaking about taking responsibility.
"Did you learn anything?" says Earl Woods, who died in 2006.
"I hope," Payne said, "he now realizes that every kid he passes on the course wants his swing, but would settle for his smile."
There surely will be plenty of smiles when Jack Nicklaus joins his old rival, Arnold Palmer, to hit a ceremonial tee shot for the first time, kicking off the tournament shortly after sunrise.
"We'll have fun and we'll both belt it out there about 150," the 70-year-old Nicklaus quipped.