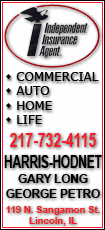 Next stop, the NBA.
The freshman All-Americans are among five Kentucky players who declared for the NBA draft on Wednesday, an exodus that includes freshman guard Eric Bledsoe, freshman center Daniel Orton and junior forward Patrick Patterson.
Wall and Cousins are expected to be among the first few players selected after leading the Wildcats to a remarkable turnaround season in Calipari's first year on the job.
Kentucky went 35-3 this season -- Calipari's first as Wildcats coach -- winning the Southeastern Conference regular season and conference tournament titles before falling to West Virginia in the regional finals of the NCAA Tournament.
Calipari met with each player individually and encouraged them to gauge their draft prospects.
"It's extremely unusual for four freshmen from the same team to have this opportunity, but it's my job as a coach to prepare these young men for such opportunities," Calipari said.
Players have until May 8 to change their minds, as long as they don't hire agents. It's highly unlikely any of the five players will come back for another season with the Wildcats.
Certainly not Wall, who was the SEC player of the year after averaging 16.6 points, 6.5 assists and 4.3 rebounds while becoming a highlight-reel staple for his breathtaking play in the open floor.
"I'm not the same player as when I arrived at UK," Wall said in a statement. "I believe I'm ready for the next challenge as Derrick Rose and Tyreke Evans were the last two years under Coach Cal."
Calipari said early in the season that Wall was more evolved as a freshman than either Rose and Evans -- both of whom starred as point guards for Calipari at Memphis before heading to the NBA.
Wall is a good bet to be the first pick in the draft, the way Rose in 2008.
The 6-foot-4 Wall then spent the next five months largely living up to the hype. He hit a jumper at the buzzer to lift Kentucky to victory over Miami (Ohio) in his first regular season game but did his best to share the spotlight. His 241 assists set a Kentucky single-season record.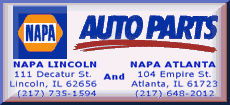 Many of those assists came courtesy of baskets by Cousins, the SEC freshman of the year who will likely join Wall as one of the first players drafted. The 6-11, 270-pound center averaged 15.1 points and 9.8 rebounds, numbers that could have been significantly higher if he hadn't struggled with foul trouble and his temper early in the season that severely limited his playing time.
When he was on the floor, Cousins was often the team's most dominant player and once he learned to control his emotions, he became borderline unstoppable.
"Coach challenged me to grow on and off the court this season," Cousins said. "I believe my game expanded along with my maturity. This year was the most fun I've ever had playing basketball."