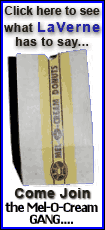 "This is the toughest thing I had to do," he said, his voice breaking. "But I was blessed with this decision and I have a great opportunity. I'm going to turn a leaf over and go on to the next stage of my life."
The Chicago native averaged 20.4 points, 9.2 rebounds and 6 assists while shooting 52 percent from the field, 36.4 percent behind the arc and 76 percent at the line.
Turner was moved to point guard before the season, a decision by coach Thad Matta that raised some eyebrows because Turner had never played the position and had been prone to making mistakes with the ball.
But with Turner leading the way the Buckeyes went a surprising 29-8 (second-most wins in school history); won a share of the Big Ten title; took the conference tournament championship; and advanced to the NCAA tournament round of 16 before falling to Tennessee.
Even Matta said he knew it was time for Turner to make the leap to the next level.
"I told him up front, I'm OK if you go," he said. "I said, 'Coach Matta wants you back, but Thad Matta is OK if you go.' (It's) knowing what's right for him."
Turner said it wasn't until late in the season that his mind wandered to his decision.
"February hit and I kind of started thinking a little bit about it," he said. "I was in a win-win situation. I felt like if I would have come back we could have done big things, and also moving on and going to the NBA I could do good things. I had to look at what was going to make me happy."
A first-team All-American, Turner had a huge year despite missing 4 1/2 weeks with broken bones in his back. He was injured while dunking during a game on Dec. 5, and had to go through extensive rehab before returning. The Buckeyes were just 3-3 without him.
He said the injury had little effect on his decision.
"You can't really tell what's going to go on with fate," Turner said. "I tried to make the decision as a grown man looking toward the future."
Turner has not hired an agent, but made it clear he is not waffling.
"I felt that whatever I did, I had to have two feet in," he said. "I had to be committed. This is the decision I'm committed (to)."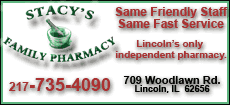 Before the injury, he had triple-doubles in two of the Buckeyes' first five games. Even in the second round of the NCAA tournament, he flirted with another triple-double with 24 points, nine rebounds and nine assists against Georgia Tech.