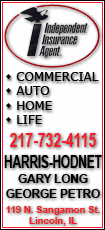 Martin Prado hit a one-out double off John Grabow (0-1), ending a string of 15 consecutive outs by Braves batters, before Jones connected for his first homer of the season.
Peter Moylan (1-0) worked around a hit and a walk during a scoreless eighth and Billy Wagner finished for his first save with Atlanta. Alfonso Soriano singled with one out in the ninth but Wagner responded by striking out pinch-hitter Xavier Nady and Geovany Soto to end the game.
Braves phenom Jason Heyward hit an RBI double in the second and finished 1 for 3 with two strikeouts. The 20-year-old rookie homered and drove in four runs in his major league debut on Monday.
The Cubs scored two unearned runs off Jair Jurrjens in the fifth to take a 2-1 lead. With one out and the bases loaded, pitcher Ryan Dempster hit a sharp grounder to first base that Troy Glaus bobbled for an error, allowing Soriano to score. Ryan Theriot followed with a sacrifice fly to center.
Soriano helped set up the inning when he beat out a potential double-play grounder in a close play. Braves manager Bobby Cox briefly argued first-base umpire Marvin Hudson's call.