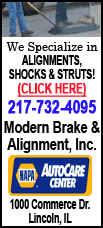 The Pirates, winning their second in a row from the NL West champions, hadn't scored since Jones' three-run homer in the first off Clayton Kershaw.
Second baseman Blake DeWitt mishandled Lastings Milledge's grounder before throwing wildly to first and reliever Ramon Ortiz walked the bases full. Cedeno finished off a nine-pitch at-bat against Ortiz (0-1) with a line-drive single to left.
Brendan Donnelly (1-0) got pinch-hitter Ronnie Belliard on a pop-up with runners on first and third in the top half.
The Dodgers managed only five hits against five pitchers, but drew nine walks and left 12 on base.
They had the potential go-ahead run at third with nobody out in the ninth after pinch-hitter Jamey Carroll doubled and moved up on Octavio Dotel's wild pitch. But Dotel got Rafael Furcal on a grounder and Matt Kemp and Manny Ramirez on strikeouts around a two-out walk to Andre Ethier.
The Pirates, 11-5 winners Monday on opening day, opened a 3-0 lead in the first inning much the same way they jumped out early on Monday -- a home run by Jones.
Kershaw walked Akinori Iwamura -- one of six in 4 2-3 innings -- and Andrew McCutchen singled before Jones hit a chest-high pitch into the seats in right-center. Jones' homer was his 24th in 84 games since being called up by the Pirates in early July last season.
By now, the Dodgers must have figured out that any pitch left up and over the plate to Jones might be a problem.
Kershaw pitched out of a two-out, two-on jam in the fourth, but needed Jeff Weaver to help out after two more walks and Ryan Doumit's single loaded the bases in the fifth. Weaver got pinch-hitter Delwyn Young to pop out.