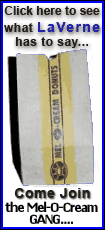 Two old rivals, who between them have played 95 times and won 10 green jackets, got the Masters off to a much-anticipated start on Thursday with ceremonial tee shots that didn't go very far but left both of them pleased.
"As long as we don't hear it land, we're both in good shape," Nicklaus said. "And that was what we did."
The tradition of honorary starters began in 1963, the year Nicklaus won the first of his record six green jackets, during the heart of the great Nicklaus-Palmer rivalry. They won six Masters in a seven-year stretch to start the 1960s.
Masters chairman Billy Payne introduced the 80-year-old Palmer as the player who "symbolized the game of golf around the world and remains universally loved and embraced."
Palmer stuck his tee in the ground, then looked over at the gallery and said, "Get your ear muffs on because I'm going to ...," Palmer said, not finishing the bold prediction when the crowd erupted in laughter.
He swung from the heels, as always, and the shot peeled toward the right side of the fairway. Even his rival was impressed.
"That was pretty good," Nicklaus told him.
Nicklaus, who turned 70 in January, for years resisted being an honorary starter. He has never been about ceremonial golf, even for one shot. He relented to Payne's request after giving Palmer the tee box alone for three years.
"How did you do that?" Nicklaus said to Palmer, as if asking for advice.
"Keep your eye on the ball," Palmer replied.
"And your head down," Nicklaus added.
Nicklaus hit his shot a little farther, a little more to the right. He blamed that on taking time for a proper warmup.
"I've never been up this early at Augusta," Nicklaus said.
They have not been on the first tee together on a Thursday at Augusta National since they played with Gary Player -- the other part of the "Big Three" -- in the 2002 Masters.