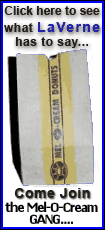 He prefers not to discuss steroids, a subject that has followed him since Barry Bonds approached and surpassed Aaron's total of 755 home runs. But he's willing to talk about his likes and dislikes regarding the way baseball has changed since he retired as a player after the 1976 season.
It bothers him when he sees today's players get themselves into trouble, especially in the celebrity-obssessed glare that illuminates baseball and other public professions. He tries to counsel rookies and other youngsters to stay on the right path.
"The ones that think that they can have a shortcut in life, that's when they're going to get themselves in trouble, no matter who you are," he said.
"No one can tell me that you can consistently hit 60 and 70 homers, because the league is not made that way. This is the big leagues and every team has the best players they can," he added without prompting. "If you hit 30 home runs, that's fine, but don't think that you will hit 70 home runs because there is no shortcut. Eventually, things are going to catch up with you."
Now 76, Aaron's a bit pudgier than in his playing days but still has the same broad smile, the same large, meaty hands that pitchers feared from 1954-76 as he vaulted past Babe Ruth, Willie Mays, Mickey Mantle, Ted Williams, Jimme Foxx, Eddie Mathews and Mel Ott on the home-run list.
He held the career record from 1974 until 2007, when Bonds made 762 the new 755, a record some in the baseball world find difficult to accept because of allegations Bonds used steroids.
Aaron never complained. He even recorded a video message played on the stadium scoreboard the night Bonds passed him.
A senior vice president with the Braves, the former home run king is preparing these days for Atlanta's Arthritis Walk on May 22. He's overcome knee osteoarthritis with Synvisc-One, a medication that's relieved his pain and which he's promoting in the run-up to the event.
"I was kind of embarrassed at first, walking around with my grandson, trying to play basketball with him and going out with my friends trying to play golf. I couldn't even throw a baseball to my grandson," he said. "Rather than having surgery, I decided to try some other things. After I got my shot, I had no problem with my leg. I haven't had any problems at all."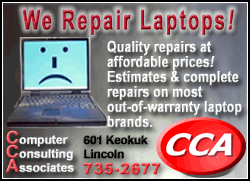 He doesn't know if the leg pain came from hitting the wall too many times. Or perhaps hitting the dirt. He remembers very well facing Bob Gibson and Don Drysdale and Juan Marichal.
"I didn't hit the ground that much, but I got my share of knockdowns," he said.
Back in Aaron's day, it was rare for batters to charge mounds. Now, hitters sometimes glare if a pitch is even a baseball card's width inside.
As he watches these days, Aaron misses the dominating pitchers of his era."Most of those pitchers, when they got into the seventh, eighth and ninth innings, they didn't look back and see who was warming up in the bullpen. They usually could finish what they started. And so I was happy to know that I played in that era where those guys were able to do those things," he said. "Pitching has changed. I think that if you talked to the average manager and want to know what his philosophy is as far as pitching, he'll tell most of his pitchers before the season starts, 'You give me five good innings and I can bring somebody out there to relieve you.'"