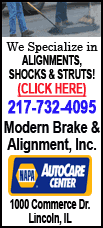 The free agent linebacker and six-time Pro Bowl pick with the Miami Dolphins met with the New York Jets for a second straight day Thursday as coach Rex Ryan tried to add the NFL's active sacks leader to last season's top-ranked defense.
"Hopefully we can bring him along for the ride," linebacker Calvin Pace said. "I think it would be a great situation for him."
The 35-year-old Taylor, who was in town with his wife, Katina, was expected to take until this weekend at the earliest before deciding on whether to sign with New York. The former "Dancing With the Stars" contestant -- he finished runner-up to Kristi Yamaguchi in 2008 -- has had a contentious relationship with Jets fans during his 13-year career, calling them ignorant and classless.
"I think our fans would embrace him," defensive end Shaun Ellis said. "They know the type of player he is. There may be some fans who wouldn't at first, but after a few weeks and he was on our team, I think they'd be really excited just to add another part like that to our defense."
Added Pace: "I think once he puts the green and white on, all that other stuff will be in the past."
Taylor has expressed a desire to remain with the Dolphins, where he has spent 12 of his 13 NFL seasons. Miami general manager Jeff Ireland said the team will wait until after the draft before deciding whether to make an offer, but Taylor's visit with the Jets raises the possibility he might make a decision before then.
"I'm not going to air our business through the media," Ireland said of Taylor and his agent, Gary Wichard. "They know exactly our stance. ... We have to evaluate things after the draft. That's where we're at."
The 2006 Defensive Player of the Year with 127 1/2 career sacks would provide the Jets with a proven pass rusher and might fit right into Ryan's aggressive scheme.
"He can do a lot of different things: drop in coverage, rush the passer and he's pretty good against the run," Pace said. "I think it would be pretty positive for us."
While his best days are clearly behind him, Taylor still has plenty left. He had seven sacks, an interception, three forced fumbles and a fumble return for a touchdown last season.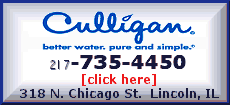 Taylor played with the Dolphins from 1997-2007 before playing one season in Washington. He returned to Miami last season with a one-year contract, and said he wanted to keep playing, preferably with the Dolphins, rather than retire.
"I know I can play," Taylor said at an event for his foundation in January. "It's just a matter of being in the right situation. It's a business, and we'll see what direction it takes us."