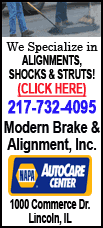 Gomes connected on a 2-2 pitch from Jason Motte (0-1), brought into the game to face him. Gomes flung his batting helmet away in celebration before pouncing on home plate and getting mobbed by teammates.
Francisco Cordero (1-0) pitched a perfect ninth in relief of Bronson Arroyo, who went the first eight innings and singled home a run. After scoring 17 runs in the first two games, the Cardinals managed only four hits in the series finale, including Matt Holliday's first homer.
Gomes' first homer of the season -- off a pitch well above the belt -- decided a matchup between Arroyo and Brad Penny, who allowed one run apiece before leaving it in the hands of the bullpens.
After two games in unseasonably warm weather, the teams finished on a more typical April afternoon -- 54 degrees and breezy. Both starters wore short sleeves and had their way with bundled-up hitters.
Arroyo even got in a little offense, too.
Ryan Hanigan doubled just inside third base with two outs in the fifth inning. Up came Arroyo, who fouled off a pair of two-strike pitches from Penny before lining a single to center for Cincinnati's first lead of the season.
Holliday tied it in the seventh with a drive into the left field seats. Arroyo gave up four hits in eight innings, striking out six.
Penny signed a one-year, $7.5 million deal last December with the Cardinals, who lost the back end of their rotation to free agency. He looked good during his first appearance in the Cardinals' traditional red stirrups, giving up six hits and one run in seven innings.
No surprise that he plowed through the Reds' order. Penny has won his last seven decisions against Cincinnati, not losing to the Reds since 2001 with Florida. He's 7-2 career against them.