Quinn responds to Civic Federation criticism of his budget proposals
Send a link to a friend
[April 28, 2010] SPRINGFIELD -- The following statement regarding the Civic Federation's analysis of the fiscal 2001 budget proposal was released by the Governor's Office of Management and Budget:
The Governor's Office of Management and Budget is pleased that members of the Civic Federation recognize that we are moving forward on changes that will secure our state's finances, but what is not emphasized in their analysis is how budget cuts, borrowing and the surcharge for education are all necessary this legislative session to move Illinois toward budget and fiscal stability.
Budget cuts in discretionary spending made by the Quinn administration both last year and this year must continue, and new revenues are needed to restore fiscal balance. One without the other cannot do the job. Both are necessary to secure our state's bond ratings and the ability to engage in the short-term and intermediate-term borrowing needed to pay our bills on time.
Our budget plan makes the tough decisions necessary to address the state's challenges and provides solutions to pay our bills, protect jobs and save taxpayers money. The largest taxpayer savings comes from the historic pension reform bill that Gov. Quinn recently signed into law. As the Civic Federation points out, this law will save taxpayers money while stabilizing the state's retirement systems.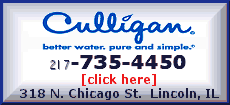 The Civic Federation also disagrees with moving forward with the capital plan. Our capital plan is putting people back to work and helping Illinois recover from the longest and deepest recession since the Great Depression. Over the next several years we have plans to move forward with $13 billion in borrowing to create and retain jobs; build roads, schools and communities; and invest in Illinois' future. Without proper funding, our core infrastructure suffers, and that's something we cannot afford. For fiscal 2011 we have enough revenue to support $4 billion to $5 billion in bonds, and we will not issue additional bonds until we secure the revenues to repay them. This fiscal year, the Capital Projects Fund is expected to raise $600 million in new revenues for various projects across the state.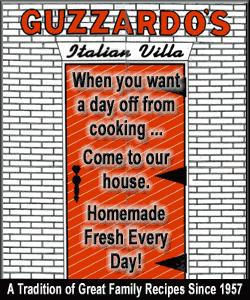 Currently, we have more than $6 billion in accounts payable. This is a pressing challenge before us that needs immediate action. Our plan reduces those bills to $2.9 billion by using excess revenues from other state funds that will be repaid within 18 months. The Civic Federation advocates this approach. Our plan also includes partially liquidating the revenue from the tobacco settlement to get needed cash now. These strategies will immediately provide the state with billions of dollars to help stabilize the budget, pay our bills, refinance our debt and keep people employed.
[Text from news release from the governor's office]
Previous related article