With oil still pouring from he sunken Deepwater Horizon platform and now encroaching on shorelines in Louisiana, some investors apparently saw an opportunity to get the shares cheap.
"This morning I think there's been a couple of U.S. investment banks have rushed out buy notes," said Tony Shephard, who tracks the oil industry for Charles Stanley & Co. in London.
Jonathan Jackson, analyst at Killik & Co. in London, cited Merrill Lynch's analysis that a six-month cleanup effort could cost around $3 billion for a company which had a $5 billion profit in the first quarter.
"We are inclined to see this as a buying opportunity," Jackson said in a research note.
Whether it is depends on spiraling costs which are far from being totaled up.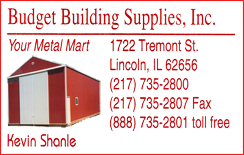 BP confirmed Friday that it is self-insured for any costs related to the spill, so the company will have to absorb its full share of spending currently running about $6 million a day plus $100 million which it expects will be spent bringing in another rig to drill a relief well.
"It is too early to quantify other potential costs and liabilities associated with the incident," BP said in a statement released in London on Friday.
Shares have dropped from 655.4 pence on April 20, the day the Deepwater Horizon oil rig was torn by an explosion, to 584.2 pence at the close on Thursday. In the first 15 minutes of trading on Friday, the price fell as low as 571 pence but rebounded later to nearly 580 pence.