In Europe, the FTSE 100 index of leading British shares was down 11.42 points, or 0.2 percent, at 5,606.42 while France's CAC-40 index fell 13.08 points, or 0.3 percent, to 3,827.54. Germany's DAX was up 26.95 points, or 0.4 percent, at 6,171.86.
Once again, most attention in the markets remains on the Greek debt crisis -- while most investors expect a bailout loan package to be agreed by this weekend, there have been so many shocks and delays in this crisis that they remain reluctant to get too euphoric.
"The situation remains tense with bonds and equities likely to whipsaw until a formal arrangement has been negotiated," said Jeremy Batstone-Carr, director of private client research at stockbrokers Charles Stanley.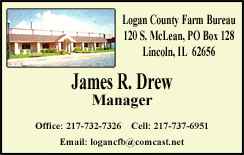 Greece has to find euro8.5 billion to pay off debtors on May 19 and the way the bond markets are at the open -- especially after Standard & Poor's downgraded the country's debt to junk status earlier this week -- Greece is relying on getting the money from its 15 partners in the eurozone and the International Monetary Fund.
Mounting fears that Germany might hold up its share of the overall euro45 billion bailout package agreed earlier this month was the catalyst to this week's market turmoil.
The consensus in the markets now is that a much more extensive package will be offered to Greece than the original one-year euro45 billion deal agreed -- that has helped to shore up confidence in the markets and Europe's main stock indexes have advanced while the euro has clambered off its recent lows.
Confirmation of a deal could well come over the long weekend -- Europe's main markets are closed Monday for the May Day holiday.
Even if Greece gets the money, it has years of painful austerity ahead.
Greek Prime Minister George Papandreou said Friday that more needs to be done.
"There is still a long way to go before Greece's ails are healed," said Jane Foley, research director at Forex.com.
"Given that the already announced doses of austerity will ensure Greece remains in recession this year, there is no guarantee that Greece will be able to tolerate continued belt tightening over the next couple of years," said Foley.