Charter captain Jim McMahon, who spent Thursday catching cobia and King Mackerel, said the spill changed his mind.
"I am pessimistic about this," he said. "It could be devastating to the fishing and tourism industry. People aren't going to come to a beach if they have to step through tar balls."
McMahon isn't alone. White House press secretary Robert Gibbs said the cause of the Deepwater Horizon oil rig explosion, still not determined, could affect what areas the federal government would open for future drilling. And Republican Gov. Charlie Crist, who surveyed the massive oil slick this week and called it "frightening," backed off his support for offshore oil extraction.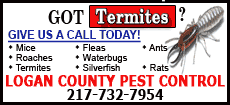 "It's the last thing in the world I would want to see happen in our beautiful state," said Crist, adding that there is no question now that lawmakers should give up on the idea this year and in coming years. "Until you actually see it, I don't know how you can comprehend and appreciate the shear magnitude of that thing."
Environmentalists were already mobilizing around the issue.
"This event is a game changer, and the consequences, I believe, will be long-lasting ecologically and politically -- and will be irreversible," said Richard Charter, energy consultant to Defenders of Wildlife.
The full fallout of the spill, however, remains to be seen.
Gibbs and other officials said Obama still remains committed to plans to expand offshore drilling to areas that now are off limits, including the Atlantic Ocean from Delaware to central Florida; the northern waters of Alaska; and the oil-rich eastern Gulf of Mexico, 125 miles from Florida beaches.
On the still pristine coast of Pensacola Beach, bikini-clad Kiley Boster looked out at orange buoys and a boom designed to collect oil that approached an oyster bed and bird sanctuary near the shore.
"I would rather we drill here than spend another 10 years fighting at war and being dependent on oil from other places," she said.
Michael Suarez, a fluids engineer who worked 30 years on offshore rigs, including the Deepwater Horizon, spends much of his free time enjoying the coast but said realistically the country needs to keep running.
"It would be very sad if oil came up here, and I do see the possibility of that, but we still have to drill because we have to have oil and gas," Suarez said, as he watched his grandchildren playing on the sand.