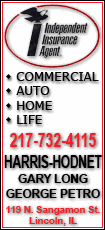 That adds up to what should be a solid showing in the opening quarter of this year. The fresh picture of the nation's economic health that the Commerce Department will release Friday is expected to provide the strongest evidence yet that the economy is strengthening.
Consumers, the drivers of overall economic activity, finally seem to be spending more. To be sure, shoppers aren't spending with the kind of abandon that usually sparks the early stages of economic recoveries. But they're spending enough to keep the economy expanding.
The economy grew at a 3.4 percent annual rate in the January-to-March quarter, according to Wall Street economists surveyed by Thomson Reuters. It would mark the third straight quarterly gain as the United States heals from the longest recession since the 1930s.
Multiple signals suggest the U.S. economy has turned a corner. Employers are creating jobs again -- a net total of 162,000 jobs in March, the most in three years. Manufacturers are boosting production. Consumer confidence is higher.
And a rising number of companies -- from Ford, Caterpillar and Whirlpool to UPS, Estee Lauder and Royal Caribbean Cruises -- are seeing profits grow. General Electric says the "clouds are breaking" after having suffered one of its worst years in 2009.
A rebound in consumer spending is expected to have contributed significantly to the first-quarter growth. Consumers likely boosted spending on cars, household appliances and home furnishings, as well as clothing, sporting goods, books and music. Early tax refunds, federal rebates for energy-efficient appliances, and discounts and promotions on autos and other goods helped sales, analysts say.
Home furnishings sales rose as home buyers take advantage of a government tax credit that expires at the end of this month.
Economists predict consumers boosted their spending 3 to 4 percent in the first quarter. A figure in that range would be the strongest increase since before the recession began. It also would mark a sharp gain from the lackluster 1.6 percent pace in the final quarter of last year.
Looking ahead, analysts say consumers won't likely be going on spending sprees. They note the unemployment rate remains at 9.7 percent and is expected to stay high for the next year or so. Sluggish income growth and low demand for loans will further restrain spending, they say.
"I think the new normal means consumers won't be returning any time soon to their spendthrift ways," said Rajeev Dhawan, director of Georgia State University's Economic Forecasting Center.
Just 21 percent of Americans consider the economy in good condition, according to an Associated Press-GfK Poll conducted April 7-12.
The outlook for moderate growth this year means unemployment will stay high -- in the 9 percent range -- by the November congressional elections. The prospects for high joblessness are a political liability for incumbent Democrats and Republicans.