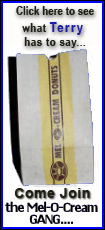 The report is expected to provide the surest sign yet that the economy is recovering. Economic reports and earnings results in recent months have shown consistent improvement as the nation tries to bounce back from recession.
Economists polled by Thomson Reuters forecast the gross domestic product grew at a 3.4 percent annual rate during the first three months of the year. A bounce back in consumer spending likely helped drive growth during the first quarter. A strong consumer is considered vital to a sustained rebound.
It would be the third straight quarterly gain in GDP. The economy grew by 5.6 percent during the fourth quarter as businesses restocked inventories and the government spent heavily to stimulate the economy.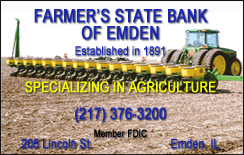 Until the report comes out later Friday, however, investors are keeping a lid on any big moves.
Ahead of the opening bell, Dow Jones industrial average futures rose 5, or less than 0.1 percent, to 11,140. Standard & Poor's 500 index futures rose 1.30, or 0.1 percent, to 1,206.60, while Nasdaq 100 index futures rose 3.75, or 0.2 percent, to 2,044.75.
Signs of an improving domestic economy have pushed stocks higher the past two days, after fresh concerns about European debt problems sent shares plummeting on Tuesday. The Dow jumped 122 points Thursday, its biggest jump since March 5, after another batch of strong earnings and a Labor Department report that showed initial claims for jobless benefits fell last week.
In the last trading session of April, the Dow is again set to post a monthly gain. However, unless the Dow can rise by at least 37 points Friday, the index would snap a streak of eight straight weekly gains.
Despite the gains the past two days, investors are still keeping an eye on the European debt problems. The biggest concerns are in Greece, where the country faces loan repayments in a couple of weeks. If it is unable to tap a joint European Union and International Monetary Fund bailout package before May 19, the country could default on its debt.
Analysts fear that debt problems will spread across the continent and stunt a global economic recovery.