The European Commission has told its fundamental rights agency in Vienna to stick to monitoring human rights and to drop an unusual contest that would have participants set the EU's Charter of Fundamental Rights to poetry.
Part of a public awareness campaign, the competition hadn't gotten under way yet.
In a stern letter, EU Justice and Fundamental Rights Commissioner Viviane Reding criticized Morten Kjaerum, the rights agency's director, for the contest plan, saying it would gut the charter's dignity.
The EU's Charter of Fundamental Rights enshrines political, social, and economic rights into EU law. Drafted in 2000, it became part of the EU treaty in 2009.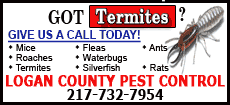 "The language of the charter is already clear and direct," Reding said in the letter to Kjaerum, dated April 19.
"I therefore do not see what is to be gained by running the initiative you have in mind to promote its accessibility to citizens," said her letter, a copy of which was obtained by The Associated Press.
Reding told Kjaerum to stick to his "core business of data collection" about the state of human rights in the EU, and to say how much money he has spent on the ill-fated "Express The Charter" poetry contest.