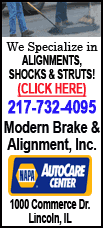 Scott and "Everyday Rapture," her deliciously entertaining mini-musical, have arrived on Broadway, an emergency, end-of-season replacement for the Roundabout Theatre Company's revival of "Lips Together, Teeth Apart" which imploded during rehearsals.
"Rapture," which opened Thursday at the Roundabout's American Airlines Theatre, fits just fine into a large space, much bigger that off-Broadway's Second Stage Theatre where the production had a successful run last year. But then the bubbly, blond, multitalented Scott has one of those quirky, expansive theater personalities that can really fill a stage.
The 90-minute musical, largely a one-woman show, is a story of self and selflessness: the quest by a woman (also named Sherie Rene) for semi-stardom and spiritual rejuvenation, all at the same time. It's a conflict that follows her from a Kansas upbringing (mostly religious) to the bright lights of Broadway (not so religious).
Two different philosophies, written on pieces of paper are carried by the woman. One paper says, "I am a speck of dust"; the other, "The world was created for me."
And her story, concocted by Scott and Dick Scanlan, is funny, touching and more than a little melodic.
Along the way, Scott, who possesses a bold, brassy voice, sings some dozen songs, many with the able assistance of two sassy backup singers, Lindsay Mendez and Betsy Wolfe. The songwriters are an eclectic bunch, ranging from Elton John to Harold Arlen to Harry Nilsson to Fred Rogers to Harry Warren and more.