The attacker used a m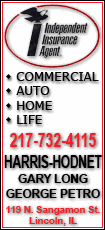 otorcycle to break down a gate of the school in Shandong province's Weifang city, struck a teacher who tried to block him and then used the hammer to attack the children, the official Xinhua News Agency said.
The assailant then grabbed two children before pouring gasoline over his body and lighting himself on fire, but teachers at the Shangzhuang Primary School were able to pull the children away to safety, Xinhua said. The man died, but none of the children had life-threatening injuries, Xinhua said.
Xinhua identified the attacker as Wang Yonglai, a local farmer, but had no further details. A staffer from the Weifang Public Security news office, who only gave his surname Ma, confirmed the incident.
China has been reeling from a series of attacks on schoolchildren, with the latest incident coming just a day after a 47-year-old unemployed man rampaged through a kindergarten in Taixing city in neighboring Jiangsu province, wounding 29 students aged 4 or 5 years old, five of them seriously.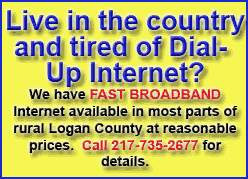 Friday's attack was the third on schoolchildren in three days, and the fifth incident in just over a month.
Experts have said the attacks are possible copycat rampages triggered by similar incidents Wednesday and last month. The wave of school attacks falls amid poor care for the mentally unstable and growing feelings of social injustice in the fast-changing country.
The attacker in Taixing, identified as Xu Yuyuan, pushed his way into a classroom Thursday with an eight-inch (20-centimeter) knife after two teachers and a security guard failed to stop him. No motive has been given.
Most of the recent school invasions have been blamed on people with personal grudges or suffering from mental illness, leading to calls for improved security.
The attacks have prompted schools around China to take steps to ramp up security, with some already moving to arm their guards with batons, pepper spray and long metal poles.
In Beijing's Xicheng district, all kindergarten, elementary and middle schools in the area were armed with "police restraint sticks," long-handled poles with a hook on the end, the Beijing Youth Daily reported Friday.
Starting Saturday, school security guards in one district in southern Nanjing City will be given police batons and pepper spray to help them guard campuses. The 70 full-time security guards will be monitoring kindergartens, elementary schools and middle schools, the China News Service reported.
School districts are ordering increased security and police patrols in southern Guilin city, and in southern Hainan and eastern Suzhou provinces, the China News article said.
In eastern Jinan city, police posts are being built on elementary and middle schools campuses to ensure security.
Accounts in China's state media have glossed over motives and largely shied away from why schools have so often been targets. Yet experts say outbursts against the defenseless are frequently due to social pressures. An egalitarian society only a generation ago, China's headlong rush to prosperity has sharpened differences between the rich and poor, and the public health system has atrophied even as pressures grew.