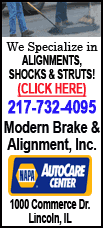 Now that partisanship is at a peak, he wants to be "The People's Senator," vowing to change his registration to no party affiliation and abandon the Republican primary for a populist run for Senate.
In a short speech before hundreds of supporters in a park near his apartment, Crist on Thursday repeatedly referred to "the people" in explaining his decision to run on his own after falling far behind Republican Marco Rubio in a race most a year ago said was Crist's to win.
"The easy thing for me would have been to run for re-election as governor, but for me it's never been about doing what's easy, it's been about doing what's right for the people first," Crist said to chants of "Char-lie".
Crist, though, has to wage a war on two fronts against Rubio and Democratic front-runner U.S. Rep. Kendrick Meek. And he'll have to do it without his fundraising base, with a new staff and with the party that put him in power doing all it can to stop him.
That didn't seem to matter Thursday. Crist looked relaxed, even happy, as he signed autographs and posed for pictures as he slowly left the stage through a mob to repeated shouts of "We love you, Charlie!" and repeated replies of "I love you more."
"This is a declaration of independence!" he said immediately after the speech.
He was asked which party he would caucus with if he won.
"I'm going to caucus with the people of Florida and whoever will help them," Crist said.
And who could he count on for support now that he's left the GOP?
"The people! It's all about the people! There's nobody else I'm counting on, all I'm counting on is the people," he said.
The same answer came about how he would raise money as an independent.
"It's not about donors, it's about people," Crist said calmly and upbeat.
But can he raise enough money?
"I already have," Crist said.
True, Crist had $7 million in his campaign account at the end of last month, about twice what Rubio had. But Rubio raised $3.6 million in the first three months of this year and might expand that now that he can tap Republican donors who previously supported Crist.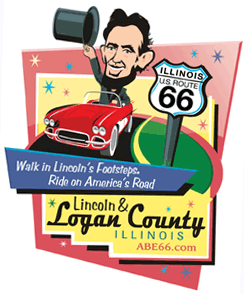 Crist's pollster left him, as did his communications director and other staff. His campaign manager, Eric Eikenberg, will stay on for about a week to help with the transition to a new team.
The Republican establishment was quick to cut ties with Crist.
"He ought to be standing with his fellow Republicans. The people of Florida are looking for people with convictions and commitments and I don't think he has either," said Sen. John Thrasher, who serves as the state GOP chair.
Philosophically, Crist's decision made sense. He has often made choices that have rankled Republicans, from seeking a cap and trade energy policy to granting automatic restoration of voting rights for most nonviolent ex-felons.
Crist even listed a few of those decisions during his speech, including extending early voting hours during the 2008 presidential election because of long lines. Many saw the move as benefiting Barack Obama over Republican nominee John McCain, who Crist endorsed ahead of the Florida primary.