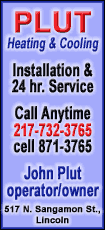 The two alleged triggermen -- ages 15 and 12 -- hadn't shown any signs of violence before the older boy's 49-year-old stepfather, Phillip Danner, was shot to death in his home last week, according to neighbors and family members who testified at a hearing Thursday in which a judge ruled the boys would be tried for murder as adults.
But sheriff's Detective Jonathan Tyler testified that the boys and two of their friends, who didn't take part in the actual slaying, plotted for at least a month to kill Danner, so they could run off to Arizona.
On the day of the slaying, the boys met at a park before going to the older boy's home near Lake Wawasee, between Fort Wayne and South Bend, where he had gathered two of Danner's handguns, Tyler said. The two defendants waited in the living room until Danner appeared in a kitchen doorway, Tyler said, then shot him four times -- once in the eye, once in the wrist, and twice in the chest.
Neighbors and family members who testified Thursday said the 15-year-old and 12-year-old were good students who stayed out of serious trouble at school. The worst trouble either had been in came last year when the 15-year-old was put under juvenile court supervision for four months after he shot a BB gun at a neighbor riding a lawn mower.
"Obviously, something's gone very wrong," the 15-year-old boy's mother said. "I don't know what that is. I would like to know what that is."
One of the two other boys who authorities say took part in the planning is a 12-year-old who is being detained on juvenile charges of aiding a murder. The other boy hasn't been charged.
According to police, the two 12-year-olds and the 15-year-old met up hours after the shooting and took off in a car belonging to the 15-year-old's mother, who was in Florida on vacation.
Investigators still aren't certain why the boys wanted to go to Arizona. One theory is that the boys -- who allegedly killed Danner and headed west on April 20, an unofficial holiday for marijuana users -- intended to sell pot. Police said alcohol, marijuana and a gun were found in the car when the boys were caught in Peru, Ill., about 5 a.m. the next day.
Attorneys for the 12-year-old and 15-year-old murder suspects stressed Thursday that both boys were presumed innocent and urged Judge Duane Huffer to treat them as juveniles, saying their chances of rehabilitation would be greater in the juvenile system than in adult prison. But Huffer said the juvenile system wasn't equipped to deal with crimes of such magnitude.