Thus, friends and family say it came as no surprise to learn Carpenter had lost her life trying to shield her children from last weekend's killer tornado.
Rodney Bradshaw, her cousin, said he found Carpenter pinned by two collapsed walls, a washing machine and a refrigerator. Two of her sons were beneath her; a third at her feet. All three children survived.
On Thursday, a funeral was held for Carpenter, one of the 10 Mississippi victims of the severe weather system that kicked up tornadoes around the South and also left two dead in Alabama.
James Bradshaw said his daughter was just 5-foot-5 and slim, but had a powerhouse personality.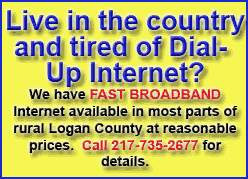 "I don't think she's met anybody that she wouldn't talk to," Bradshaw said. "I used to take her hunting and fishing. She killed a deer this past season, hung the deer, skinned it and cut it up and put it in the freezer. She was very feisty."
Bentonia Police Chief Edward Ferrell said an investigation supports the account of Carpenter's final moments given by family members. Ferrell and other local emergency officials responded to calls by those hit hard by the storm's rampage through Yazoo County.
Moments before the twister barreled down the rural road where she lived in a mobile home, Carpenter's phone rang with a warning about the storm.
"We don't know who called. We never recovered the phone. Whoever it was saved them," said James Bradshaw, whose oldest grandson told him about the call.