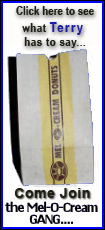 The rock fall that killed the men happened late Wednesday about four miles inside the Dotiki Mine and instability in the roof hampered rescue efforts, mining officials said Thursday.
Rescuers were "within an arm's length" of the body of a miner trapped under rock when the roof became unstable and they had to retreat, said Gov. Steve Beshear, who traveled to the mine and met with families of the victims.
"About that time, the roof started moving again," he said. "Rocks started falling again. And they had to pull back."
Beshear identified the two men who died as Justin Travis, 27, and Michael Carter, 28.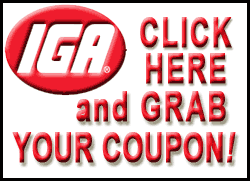 Family members had gathered at the nearby Nebo Baptist Church awaiting news. One woman had to be taken from the church by stretcher into an ambulance when word of the second death came Thursday afternoon.
The families left soon after without speaking to reporters.
At least six times since January, state inspectors ordered portions of the mine closed because roof bolts were too far apart, according to written citations The Associated Press obtained from the Office of Mine Safety and Licensing through an open records request.
Roof bolts are metal rods drilled into overhead rock layers to help prevent roof falls. According to the citations, inspectors allowed the mine sections to reopen after additional roof bolts were inserted in each of the locations.
Some of the roof bolts had been placed some 6 feet apart, in violation of a roof control plan MSHA had approved for the mine.
In all, state inspectors have issued 31 orders to close sections of the mine or to shut down equipment because of safety violations since January 2009. Those records also show an additional 44 citations for safety violations that didn't result in closure orders.
U.S. Mine Safety and Health Administration records show the mine was cited 840 times by federal inspectors for safety violations since January 2009, and 11 times closure orders were issued.
The records show 214 of the citations were issued in the first four months of this year, and twice inspectors issued closure orders this year.
The accident happened while the miners were operating what's known as a continuous miner, a toothy machine that digs coal for transport to the surface.
Carl Boone, MSHA district supervisor, said crews were able to remove Carter's body from the mine but were still working to retrieve the body of Travis.
Boone said the mine rescue team was made of men who still work in the mines or had done so recently.
"It's like one big family. A situation like this, it's hard on all of them," Boone said.
Scott Townsend, owner of Townsend's Food Store in Travis' hometown of Hanson, said he played golf with the miner.
The two talked about playing in a charity golf game when Townsend saw Travis as he was heading to work on Wednesday.
"Justin was a really good guy. He was in the store just about every day. We will always remember Justin," Townsend said.
The mine is owned by Alliance Resource Partners, based in Tulsa, Okla., and operates under the name of Webster County Coal.