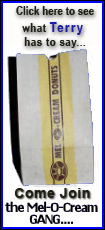 Brown was supposed to win the scrappy, combative showdown over Britain's economic morass, but the 59-year-old former Treasury chief's delivery fell flat before the cameras Thursday night. He also looked tired after a daylong political maelstrom in which he slammed a retired voter as being a bigot.
With polls still suggesting that no party may win the election outright, Cameron cautioned supporters not to be overconfident.
"I am just very focused on the next week, because this is still an election where we have to fight for every vote and every seat," he told the BBC radio.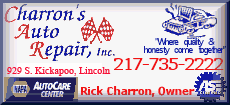 Brown, struggling to keep from being the man who led Labour into defeat, vowed to keep fighting.
"The time for debates is finished, the time for decision has begun," he told supporters on a campaign stop in central England. "We will continue to fight for the future of this country until the very last second of this election campaign."
Overnight viewing figures showed that 8 million people watched Thursday's debate, just down from figures for the first debate two weeks ago and double the audience for the last showdown on April 22.
A Guardian/ICM poll published Friday found that 35 percent of the respondents chose Cameron as winning the debate, compared to 29 percent for Brown and 27 percent for Clegg.
The pollsters interviewed 510 adults by telephone -- they were randomly selected for a separate poll, and agreed to participate in a post-debate survey -- after Thursday night's broadcast. The poll had a margin of error of plus or minus four percentage points.
The first U.S.-styled debates have spurred an unexpected transformation in Britain's politics and shaped the election, one of the closest in decades.
Months ago, Cameron was favored as the clear winner but he was surprisingly eclipsed when Clegg, leader of the perennially third-placed Liberal Democrats, stole the first debate with his affable yet confident persona.
After Thursday's showdown, it seemed more likely no party would win a clear parliamentary majority with Clegg becoming a sought-after partner in a possible coalition.
Analysts, meanwhile, all but started drafting Brown's political obituary.
"It's the ultimate Shakespearean tragedy for Gordon Brown," said Frank Luntz, an American political consultant who has advised Republicans.
Britain faces mammoth economic troubles with the one of the largest deficits in Europe -- a 152.8 billion pound ($235.9 billion) sum racked up during the global financial crisis. No matter who wins, Britain is looking at the harshest cuts to public services since World War II.