European Union monetary affairs commissioner Olli Rehn said Thursday he was "confident the talks will be concluded in the next days."
He said negotiators from the EU, the European Central Bank and the International Monetary fund were "working day and night" to finish details of a bailout that would avoid a wider crisis and "safeguard the financial stability in Europe and globally."
Rehn's appearance at the European Commission's daily news briefing was scheduled at the last minute and appeared to be designed to reassure financial markets that the money will come through and a Greek government debt default was not on the cards.
Markets have been in turmoil over the last few days as the seemingly never-ending Greek crisis threatened to drag other countries like Portugal and Spain into the mire.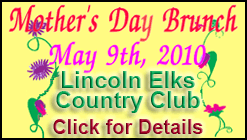 "Rehn's appearance means that we expect this deal to be wrapped on the weekend," said an EU official who asked not to be named.
German Chancellor Angela Merkel, who has pushed for strict conditions on help for Greece, said that "Germany will help as soon as the preconditions for that are there. We expect a result in a few days. After that, we in Germany will set our legislative process in motion."
Greece says it needs a bailout in order to pay euro8.5 billion in bonds due May 19 -- mounting fears that Germany might hold up its share of the overall euro45 billion bailout package agreed earlier this month was the catalyst to this week's market turmoil.
The consensus in the markets is that a much more extensive package will be offered to Greece than the original one-year euro45 billion deal agreed -- that has helped to shore up confidence in the markets and Europe's main stock indexes have advanced while the euro has clambered off its recent lows.
Many investors now think that a three-year euro120 billion deal may be in the offing.
The prospect of a deal eased massive pressure on Greece in the bond markets and saw shares on the Athens Stock Exchange rebound strongly after days of heavy losses. The market's General Index shot up by 7.71 percent to 1,839.06 points in afternoon trading, while the spread on Greek 10-year bonds dipped to 6.48 percentage points over their benchmark German equivalent, from a massive 10 percentage points Wednesday.
The FTSE 100 index of leading British shares was up 47.33 points, or 0.9 percent, at 5,633.94 while Germany's DAX rose 46.22 points, or 0.8 percent, to 6,130.56. The CAC-40 in France was 39.97 points, or 1.1 percent, higher at 3,826.97.
Markets appeared less jittery Thursday following two days of turmoil stoked by Standard & Poor's decision to downgrade its ratings on Portugal, Spain and Greece -- the latter's bonds are now junk status.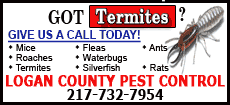 Merkel, IMF managing director Dominique Strauss-Kahn and European Central Bank president Jean-Claude Trichet met Wednesday in Berlin and indicated help was on the way.
Economists have been critical of EU delays. Citigroup economist Juergen Michels in London said speed is of the essence. "The first obvious step is to get the Greek aid package through very quickly," Michels said.
Afterward, European leaders should "find provisions to support the banking sector," which is exposed to the risk of a Greek sovereign debt default, Michels said.
According to figures from the Bank for International Settlements, the Basel, Switzerland-based organization that serves as a bank for central banks, France and Germany are the two countries holding the most Greek government debt, with $75.2 billion held in France and $45 billion held in Germany.