Initially, eligible voters, including those born in Puerto Rico but residing in the United States, would vote on whether they wish to keep their current political status or opt for a different direction.
If a majority are in favor of changing the current situation, the Puerto Rican government would be authorized to conduct a second vote and people would choose among four options: statehood, independence, the current commonwealth status or sovereignty in association with the United States. Congress would have to vote on whether Puerto Rico becomes a state.
Pedro Pierluisi, Puerto Rico's nonvoting delegate to the House, said that while the island has had votes on similar issues in the past, Congress has never authorized a process where Puerto Ricans state whether they should remain a U.S. territory or seek a nonterritorial status.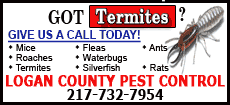 "The American way is to allow people to vote, to express themselves and to tell their elected officials how they feel about their political arrangements," said Puerto Rico Gov. Luis Fortuno at a news conference with Pierluisi. "For 112 years, we haven't had the chance ... to fully participate in one way or another in the decisions that affect our daily lives."
Puerto Rico became a U.S. territory at the end of the Spanish-American War. Those born on the island were granted U.S. citizenship in 1917 and Puerto Rico gained commonwealth status in 1952.
Today, Puerto Ricans serve in the military but can't vote in presidential elections. They do not pay federal income tax on income earned on the island.
In the last referendum, "none of the above" garnered 50 percent of the vote, topping the other options, including statehood at 46.5 percent and independence at 2.5 percent.
Some of those differences were evident among lawmakers of Puerto Rican background. Puerto Rico-born Rep. Nydia Velazquez, D-N.Y., and Rep. Luis Gutierrez, D-Ill., whose parents were from Puerto Rico, strongly opposed the measure, saying it was designed to push a statehood agenda. "This is the Puerto Rico 51st state bill," said Gutierrez, an independence proponent. "The deck is stacked."