On April 30, 1970, President Richard M. Nixon announced the U.S. was sending troops into Cambodia, an action that sparked widespread protest.
On this date:
In 1789, George Washington took office in New York as the first president of the United States.
In 1803, the United States purchased the Louisiana Territory from France for 60 million francs, the equivalent of about $15 million.
In 1812, Louisiana became the 18th state of the Union.
In 1859, the Charles Dickens novel "A Tale of Two Cities" was first published, in serial form.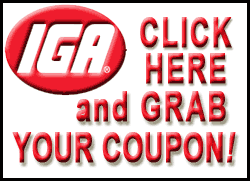 In 1904, the Louisiana Purchase Exposition opened in St. Louis.
In 1939, the New York World's Fair officially opened with a ceremony that included an address by President Franklin D. Roosevelt.
In 1945, as Russian troops approached his Berlin bunker, Adolf Hitler committed suicide along with his wife of one day, Eva Braun.
In 1973, President Richard M. Nixon announced the resignations of top aides H.R. Haldeman and John Ehrlichman, along with Attorney General Richard G. Kleindienst and White House counsel John Dean.
In 1980, Queen Juliana of the Netherlands abdicated; she was succeeded by her daughter, Princess Beatrix.
In 1990, hostage Frank Reed was released by his captives in Lebanon; he was the second American to be released in eight days.
Ten years ago: Hundreds of thousands participated in a gay-rights rally in Washington.
Five years ago: Missing Georgia woman Jennifer Wilbanks admitted to police in Albuquerque, N.M., that she was a "runaway bride" after initially claiming to have been abducted; on what was supposed to have been her wedding day, she was escorted to the airport by officers for a flight home. Vietnam marked the 30th anniversary of the war's end. James Toney outpointed John Ruiz to win the WBA heavyweight title in New York.