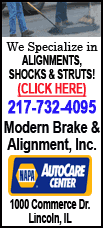 Buck became the first catcher in six years to hit three home runs in a game, Travis Snider added a solo shot and the Toronto Blue Jays beat the Oakland Athletics 6-3 Thursday night.
"Buck had a night that you can only dream of as a kid: three home runs in a ballgame," manager Cito Gaston said.
Buck led off the third inning with a drive off right-hander Justin Duchscherer into the left field bullpen. His next two homers came off left-handers as he greeted reliever Jerry Blevins with a three-run homer into the second deck in left in the fourth and connected against Craig Breslow for a solo shot off the center-field restaurant in the sixth.
The barrage came after Buck took early batting practice with hitting coach Dwayne Murphy watching and pitching coach Bruce Walton throwing.
"I'll do it every day if I'll get those results," Buck said. "(Walton) is my favorite right now."
The focus of the session was to get Buck's hands moving more quickly.
"I've been getting pitches to hit and I've been fouling them straight back, then swinging at the nasty pitches and missing the ones I should be hitting," he said. "I was just concentrating on getting my foot down early and getting my hands ready."
Buck got a standing ovation from the crowd of 10,721 when he led off the eighth against Oakland righty Andrew Bailey. He swung and missed the first two pitches, fouled one back, then flied out to right. The fans remained standing as Buck jogged back to the dugout.
"He's always been a guy that has power," Oakland manager Bob Geren said. "If you don't locate the ball, he can do damage and he did tonight."
It's the first three-homer game and sixth multihomer game of Buck's career. It was the first three-homer game by a Blue Jays player since Adam Lind did it at Boston on Sept. 29, 2009.
"He did a tremendous job," Blue Jays left-hander Ricky Romero (2-1) said. "It's pretty cool when you get to see something like that. Three home runs in one game is not something you see every day. Good for him. He deserves it, he's been working hard."
Victor Martinez was the last catcher with a three-homer game, doing it for Cleveland at Seattle on July 16, 2004.
Oakland lost Duchscherer to a sore left hip three batters into the fourth. Manager Bob Geren and trainer Stephen Sayles came to the mound to check on the right-hander when he grimaced after throwing a pitch to Toronto's Jose Bautista. Duchscherer stayed in the game but was replaced by Blevins after Bautista lined a single to center. He limped back to the dugout.