Grammy winner Dionne Warwick to receive honorary degree from Lincoln College
Warwick will attend 143rd commencement ceremony
Hutchinson to deliver final commencement address

Send a link to a friend
[April 29, 2010] The 143rd commencement ceremonies at Lincoln College will be on May 8, beginning at 2 p.m., in the new Lincoln Center on campus. John Hutchinson, who will retire as college president later this summer, will deliver his final commencement address.
Dr. Hutchinson has served as president of Lincoln College and senior administrator for its two central Illinois campuses, in Lincoln and Normal, for the past five years. Hutchinson holds a doctorate from Purdue University in speech pathology and speech science.

In addition to Hutchinson's address, Mubeen Khan of Wheeling will deliver the student address. Miss Khan was selected as Lincoln College's Illinois Student Laureate earlier this year. She is also a finalist competing for the National Coca-Cola Scholarship.

One hundred eighty-two candidates are eligible to receive an associate degree.

This year's honorary degree recipient is Ms. Dionne Warwick, the Grammy-winning recording artist, TV personality and noted humanitarian. The award is in recognition of her illustrious 40-year career in music and television, as well as her philanthropy around the world.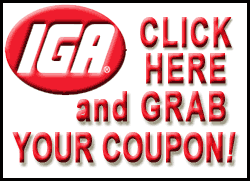 Upon announcement of her selection for an honorary Doctor of Fine Arts degree, Hutchinson said: "It is fitting because Lincoln College has a long history of excellence in the fine arts. Recognizing someone of Ms. Warwick's stature brings luster to the college, while at the same time celebrating the role of fine arts in the cultural fabric of America."
Warwick received a scholarship in music education to the Hartt College of Music in Hartford, Conn. She earned a doctorate in music education from Hartt in 1973. After graduating from college, Warwick established herself as a hit-maker, thanks to nearly 60 charted hits since "Don't Make Me Over" began its climb up the charts in December 1962. As a performer, she has charmed and entertained audiences on every continent, amassing a worldwide following.
Warwick's status as a humanitarian is equally legendary. With her own star on the Hollywood Walk of Fame, she continues to use her celebrity status and talent in support of various organizations dedicated to empowering and inspiring others. In 1997, she was awarded the Luminary Award by the American Society of Young Musicians. That same year she joined Gen. Colin Powell in celebrating the 10th anniversary of the Best Friends program, which is an abstinence and character-building program for young women.

In more recent years, her efforts have focused on leading the music industry in the fight against AIDS. Her Grammy-winning, chart-topping single "That's What Friends Are For" raised millions of dollars for the American Foundation for AIDS Research. Then, in 1990, she joined forces with a number of other artists who raised more than $2.5 million for various AIDS organizations during the star-studded "That's What Friends Are For" benefit at New York's Radio City Music Hall.
Some of the highlights of her career:
Received her first Grammy Award in 1968 for the classic "Do You Know the Way to San Jose?" She went on rack up a dozen consecutive Top 100 hit singles from 1963 to 1966.

In 1968 she became the first African-American female performer to appear before the queen of England at a royal command performance.

In 1968, she made her own film debut in the movie "Slaves."

Was co-host of the hit television program "Solid Gold" in 1980-81 and again in 1985-86.
[Text from file received from Lincoln College]