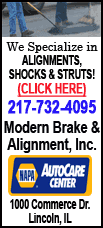 Currently, under the Truth in Tuition Act of 2003, college students pay their freshman-year tuition for four years in order to avoid mid-college tuition increases.

However, now that many college students are taking longer than four years to obtain their undergraduate degrees, state Rep. Dan Burke, D-Chicago, saw the need for a tuition freeze extension.

"We currently have a tuition freeze in our state for individuals enrolled in four-year universities," said Burke, who is sponsoring the legislation. "This bill would add an additional freeze on two years for those who are unable to comply with the four-year undergraduate program."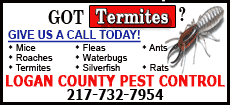 Under the bill, which passed 66-43, colleges can opt to use what would have been the student's sophomore-year tuition for the extended period of the freeze, Burke said.
"It's something that would support their situation tremendously," Burke said. "Just to know that tuition would not be raised in their undergraduate experience, I think, is something they'd have to be very impressed with and very happy with."
State Rep. Bill Black, R-Danville, rose against the bill because it would not benefit incoming freshmen, since their tuition would be increased to cover the extended freezes. He said the state still owes universities too much money, forcing many schools to consider major tuition increases.
"As we sit here today, the University of Illinois is owed $485 million," Black said. "The other four-year institutions in total are owed over $850 million. When we don't appropriate the funds or even meet our budget projections, then where else do the universities have to go but tuition increases?"
State Rep. Mike Bost, R-Murphysboro, agreed with Black.
"Now you can sit and go back to those students that are there right now and (say), 'Oh, look what we did for you. We froze your rate,'" Bost said. "But, what are you going to tell the incoming freshman when they have their rates tripled to cover these (students) that are outgoing that are not paying the amount that it costs to operate that school?"
[Illinois Statehouse News; By ASHLEY BADGLEY]