Monthlong all-county food drive
(Updated May 7)

Send a link to a friend
[April 30, 2010] The Senior Issues Task Force is sponsoring an all-Logan County food drive throughout the month of May. The task force -- which includes members representing more than 25 Logan County social service agencies, nonprofit organizations and public agencies, organized under the Healthy Communities Partnership -- is mobilizing across Logan County to collect both nonperishable food supplies and financial donations for Logan County food pantries.
Global approach
Rather than designating just one food pantry or food distribution site, the combined food drive will benefit every food pantry meeting the needs of needy individuals and families who reside in Logan County. Both physical (in-kind) donations and financial contributions will be distributed equally to all of the food pantries in Logan County.
The drive begins officially on May 1 and ends on May 28. The task force is calling for donations of unexpired canned or boxed food items and financial donations.
Wide community support
Businesses, organizations and financial institutions have stepped out to support the concerted effort in order to restock all food pantries in Logan County before the summer break from school. Summer months typically represent times of increased hardship for families whose school-aged children are unable to benefit from the federally funded school meal programs. The summer period also represents a season when every food pantry predictably suffers a decrease in donations, due to summer vacationing and travel out of the county.
The Senior Issues Task Force Food Drive committee on May 6 stated they are thrilled at the response by Logan County residents to the call for non-perishable foods and financial donations. The goal is to restock all of the food pantries of Logan County before the summer school recess begins.

For added convenience, two additional collection sites have been added for drop off of food donations:
Logan County Public Health Department, 3rd St, Lincoln
ACE Hardware, 521 N Kickapoo St, Lincoln
Multiple collection sites
The following collection sites also are available for physical drop-off of food supplies:
Logan Lanes bowling alley, Fifth Street

Regions Bank, South Kickapoo branch, Lincoln

Friendship Manor, Primm Road, across from LCHS

Lincoln Church of the Nazarene, Route 10

Lincoln IGA, Pulaski Street
The combined food drive will not include door-to-door canvassing or neighborhood solicitations. Donors may choose any site for drop-off of food donations at their convenience.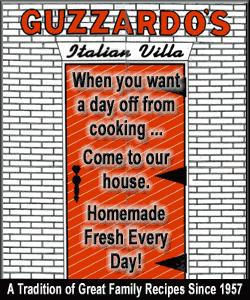 In addition, Regions Bank will also be accepting financial donations throughout the drive period, May 3-28, on behalf of the Senior Issues Task Force. Financial donations may be made in cash or by check made payable to Healthy Communities Partnership, with memo line designated "Senior Issues Task Force Food Drive." At the conclusion of the drive, the funds will be distributed equally to all of the food pantries within Logan County.
For more information, contact any of the three committee members for the food drive:
Rebecca Van Nydeggen, director, The Salvation Army of Logan County
217-732-7890

Margie Harris, director of nursing, Logan County Public Health Department
217-735-2317

Mel Urbanowicz, senior programs, Community Action Partnership
217-732-215
[Text from file received from Rebecca Van Nydeggen]