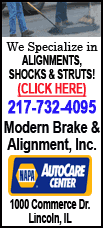 Quinn said after a Wednesday speech that he still hopes for an up-or-down vote on his 33 percent income tax hike, or as he calls it, his 1 percent surcharge for education.

But he is looking at other options. The governor said he hoped to meet with President Barack Obama while the president is in Quincy to talk about another round of stimulus money.

"The thing we'd like to see, if at all possible, is getting more money for education from Washington," Quinn said. "The president I know is committed to that, but I'm not sure if the Congress is."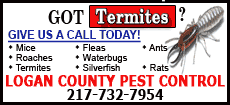 Quinn has blamed the lack of federal stimulus money for the 2011 budget as the need for his income tax increase. The governor said Illinois is losing $1 billion in federal funding, and without a tax hike, schools across the state will see their budgets slashed by $1.3 billion.
"We have to be realistic. We're not going to get the $1 billion from Washington that we got last year. We cannot let our students down," Quinn said.
But other lawmakers question how realistic it is for Quinn to even hope for another round of stimulus money.
State Rep. Mike Smith, D-Canton, said the Legislature is trying to craft a budget without "unknowns."
"We have to be certain about the numbers we are using ... and the plan in Washington, D.C., has just been introduced," he said.
Smith also worries that Quinn may be counting on too much from Obama. The Canton Democrat said a new stimulus would bring "only $900 million at the most to the state."
There's also concern in the Legislature that Quinn is turning his back on other ideas, such as a tax amnesty.
The governor said he's not very excited about that option.
"I'd have to see the details. ... We don't want to have gimmicks (to) solve our budget problems. We'll take a look at anybody's proposal, but I wouldn't hold your breath on that one."
Some estimates put the windfall from an amnesty between $100 million and $250 million. And that's why lawmakers say Quinn is being foolish.
State Rep. Bob Pritchard, R-Hinkley, said that with the state looking at a $13 billion deficit, lawmakers should be considering every option.
"We can't just keep doing all of the things that don't work," Pritchard said. "We need to be open to new answers."
Quinn is still insisting that lawmakers consider his tax hike. But as the General Assembly moves toward adjournment next week, that looks less and less likely.
[Illinois Statehouse News; By BENJAMIN YOUNT]