2010 census takers begin door-to-door data collection in Illinois

Send a link to a friend
[April 30, 2010] CHICAGO -- This Saturday, May 1, the U.S. Census Bureau will launch its Nonresponse Follow-up operation, or NRFU, in which census takers will go door-to-door across the three-state region of Illinois, Indiana and Wisconsin to collect information from households that did not return or complete their census forms.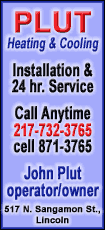 Residents from local communities in all three states have been hired and trained as census takers to complete this important task.

"The Nonresponse Follow-up operation plays a vital role in helping achieve an accurate 2010 census count in the Chicago Region and determine the allocation of federal funds for community services," said Stanley D. Moore, Chicago regional director. "We ask that you cooperate with census takers should they contact you.

"It's easy, important and safe. Information collected by census takers cannot be shared with any other government agency; they've taken a lifetime oath to not reveal any private data."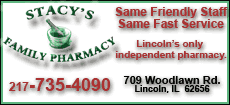 In most cases, census workers will make initial visits during afternoons, early evenings and weekends. Workers will identify themselves with a census ID badge that contains a Department of Commerce watermark. The census taker may also be carrying a bag with a Census Bureau logo. If asked, he or she will provide supervisor contact information or the local census office phone number for verification.
Census takers will visit each address up to three times, and each time they do not get an answer, the census taker will leave a door hanger with a telephone number the resident can call to schedule an interview time.
Residents are asked to please cooperate with census takers. Providing quality answers will guarantee that the Census Bureau has a response and that everyone is counted in the place they live or reside as of April 1.
Additionally, participating in this year's census will ensure that local communities get their fair share of over $400 billion in federal funds for each of the next 10 years.
Recruitment for NRFU operations began last fall, and training sessions are now under way across the region. NRFU operations are scheduled to be completed by July 10.
___
About the 2010 census

The 2010 census is a count of everyone living in the United States and is mandated by the U.S. Constitution. Census data are used to distribute congressional seats to states; to distribute more than $400 billion in federal funds to tribal, state and local governments each year; and to make decisions about what community services to provide.
The 2010 census questionnaire will be one of the shortest in U.S. history and consists of 10 questions, taking about 10 minutes to complete. Strict confidentiality laws protect the respondents and the information they provide.
[Text from U.S. Census Bureau]