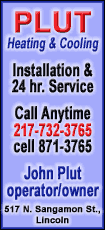 A strong low pressure system had moved off the Rockies and continued moving through the Plains and into the Midwest. The system was expected to produce a long cold front that would stretch from the Great Lakes and into the central Plains, moving into the lower and mid-Mississippi Valley regions by evening. Flow around this elongated low pressure system would pull ample moisture in from the Gulf of Mexico, which would allow for scattered showers and thunderstorms to develop along the front throughout the day. The Midwest, mid- and lower Mississippi Valley would see between a quarter and a half of an inch of rain, with up to an inch in areas of thunderstorm development. These storms have a history of producing some strong winds and hail and had a good chance of turning severe, especially in the warm and humid conditions of the afternoon and early evening hours.
Behind this system, some moisture would continue pushing into the northern Rockies and Great Basin, kicking up some light and scattered flurries. Snowfall totals were expected to only range between 1-2 inches. The Southwest would remain under dangerous fire weather conditions due to hot, dry and windy conditions. Most of Arizona, New Mexico and western Texas would see strong winds with gusts up to 35 mph. The Pacific Northwest would see another chilly and rainy day as another wave of lower pressure pushed cool and moist air onshore.
Back East, a ridge of high pressure hovering over the East Coast would slowly start to shove eastward. Increasing clouds were expected over the region as the front approached from the west, but most areas would remain under mild weather with plenty of sunshine and warm conditions.
Temperatures in the Lower 48 states Thursday ranged from a low of 17 degrees at Pinedale, Wyo., to a high of 98 degrees at Pecos, Texas.