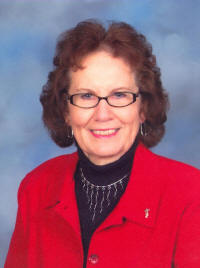 Mary Ginter

Send a link to a friend
[August 30, 2010] LINCOLN -- Mary E. Ginter, 75, of Mooresville, N.C., formerly of Elkhart, died Saturday, Aug. 28, 2010, at 7:20 p.m. at Lake Norman Regional Medical Center in Mooresville, surrounded in prayer by her three children.
Visitation in Lincoln will be from 2 to 7 p.m. Thursday, Sept. 2, at Fricke-Calvert- Schrader Funeral Home. The rosary will be recited at 7 p.m.
Her funeral will be at 10:30 a.m. Friday, Sept. 3, at St. John's Catholic Church in Cullom, with the Rev. Thomas Shaw officiating. Visitation will be one hour prior to the service.

Martin-Burke Funeral Home is handling arrangements in Cullom.

Burial will be in St. John's Cemetery, Cullom.

Mrs. Ginter was an artist commissioned to do paintings and doll clothing. Besides an already a full plate of raising four children, she also worked at the Pontiac Bank in Pontiac, Sesser True Value Hardware in Sesser and managed the Marathon gas station in Elkhart.

She was born July 20, 1935, at Onarga in Iroquois County. Her parents were Earl and Marie Lange Cox. She married Joseph E. Ginter on Dec. 5, 1959, in Cullom. He preceded her in death on Jan. 21, 2006.

She is survived by two sons, Mark (and Diane) Ginter of Ferdinand, Ind., and Daniel (and Sara) Ginter of Lincoln; one daughter, Kathy Ginter of Mooresville, N.C.; one brother, Gene (and Hilda) Cox of Gilman; 10 grandchildren; and several nieces and nephews. Mary had a special final love of being with the youngest grandchild, Isabella "Izzy" Marie Ginter, for the first year of her life.

Besides her husband, a retired Illinois State Police colonel, she was also preceded in death by one son, Matthew Ginter, in 1977.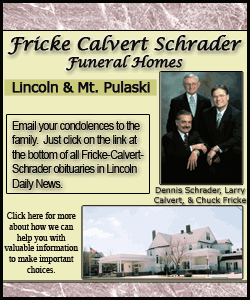 She was actively involved in St. Patrick's Catholic Church of Elkhart, the Illinois State Police Heritage Foundation, Illinois State Police retirees and past president of the Needs and Goals organization of Elkhart.
Her love of her family, incredible artistic talent and strong spirituality were the basis of who Mary was. She was a loyal friend and staunch supporter of the law enforcement community.
Memorials may be made to the Mary Ginter Foundation.
Click here to send a note of condolence to the Ginter family.