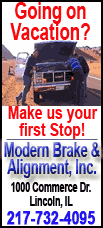 The pessimism was most pronounced in Japan, where the Nikkei 225 stock index tumbled 325.20 points, or 3.6 percent, to close at 8,824.06. As well as worrying about the slowdown in the U.S., Japanese investors are clearly concerned that the continued rise in the value of the yen and falling prices will push the world's third-largest economy back into recession.
The selling in Asia carried through into the European session.
The FTSE 100 index of leading British shares, which was closed Monday for a public holiday, was down 49.67 points, or 1 percent, at 5,151.89 while Germany's DAX fell 35.41 points, or 0.6 percent, to 5,877. The CAC-40 in France was 33.77 points, or 1 percent, lower at 3,453.24.
There's little encouragement being offered by Wall Street futures -- Dow futures were down 32 points, or 0.3 percent, at 9,947 while the broader Standard & Poor's 500 futures fell 2.6 points, or 0.3 percent, to 1,042.50.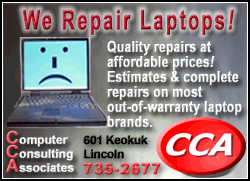 The clear worry in the markets is that slowing U.S. economic growth will bring the global recovery from recession to a halt. And with a slew of economic data due this week, those concerns are likely to remain at least until Friday, when the closely watched monthly U.S. jobs report for August is released.
"Equity markets remain nervous in front of the U.S. jobs report on Friday where there is a risk of an increase in the unemployment rate," said Neil MacKinnon, global macro strategist at VTB Capital.
The payroll data often set the market tone for a week or two, and anything particularly weak could affect whether the Fed decides to introduce additional stimulus measures. At the moment, market consensus is that around 90,000 U.S. jobs were lost in August, but that 26,000 were added, if government census jobs that ended are taken out of the equation. Meanwhile, the unemployment rate is expected to hold steady at 9.5 percent or even rise to 9.6 percent.
This week's U.S. economic newsflow, which also includes the monthly manufacturing and services surveys from the Institute of Supply Management, will likely go a long way toward determining whether the U.S. Federal Reserve enacts further stimulus measures. Last week, Fed chairman Ben Bernanke said another round of monetary easing may be in the offing if the U.S. economy continues to weaken.
"This is a heavy week for U.S. economic data so markets are likely to be even more nervous," said Phil Gillett, a trader at Spreadex.