---

Devonshire Realty
Wants Real Estate Agents

Personalized training, lead generation systems,
personal website, and other state of the art
internet tools will be provided.

Call David 737-2401

Send a link to a friend
---
Do you enjoy working with children....
Are you full of fun and creative ideas....
We'd love to have you as part of our team!

Little Lambs Day Care is looking to fill positions in housekeeping and classroom staff. Christian work environment; Daytime hours - no evenings or weekends; Scholarship opportunities for those seeking an education in early childhood education.

You may pick-up an application or send resumes to:

Little Lambs Day Care
Attention: Gretchen Jones or Cindy Taylor
1500 N. McLean Street
Lincoln, IL. 62656
217-732-4411
office@littlelambsdc.org

Send a link to a friend
---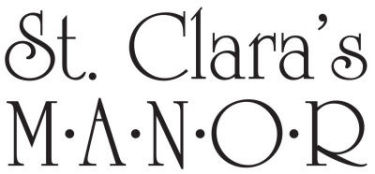 RN/LPN's/CNA's - New Wage Scale!

Interested in becoming a part of a team which really cares about quality patient care?
St. Clara's Manor is looking for:
Illinois licensed nurses and certified nurses aides

Dedicated to the physical & emotional restoration of our long term care residents

Full and part time openings, all shifts

Competitive wage and benefit program

Great staff of caregivers to work with

Please submit resume or apply online

St. Clara's Manor
200 5th Street
Lincoln IL 62656
217-735-1507

or

Send a link to a friend
---
Now Accepting Applications!
The Lincoln Area YMCA is now accepting applications for a part-time receptionist. Must have good organizational skills and experience in Excel, Word and Access.
Apply in person at the Y office at:
604 Broadway, Suite 1, Lincoln.

Send a link to a friend
---
Temporary Full Time Positions Available
East Lincoln Farmersí Grain Co.
Harvest Scale Operator: looking for a reliable, responsible, customer friendly, worker to operate computer scales during grain harvest. Computer experience preferred.
Harvest Outside Help: Must have drivers license and your own transportation.
Interested parties may apply at:
East Lincoln Farmersí Grain
1418 1800th St. (on old 66)
Lincoln, IL

Send a link to a friend
---
Driver Trainees Needed Now at Werner Enterprises! Earn up to $700 per Week after training. Great benefits! No Experience needed. Local CDL Training Available with TDI. 1-800-272-7364.

Send a link to a friend
---
Full-time Seasonal Help Wanted
Full time seasonal office assistants needed at Elkhart Grain Co.
Call 217-947-2751
or 217-792-5711

Send a link to a friend
---
---