Regional manufacturing activity in the Midwest is expected to have slowed this month, similar to declines in other parts of the country. Consumer confidence likely remained at low levels in August. And, a report on home prices is expected to show prices in 20 major metropolitan areas did not grow as fast in June as they did in May.
There has been growing concern throughout the month that the economic recovery is slowing to the point where the country could fall back into recession. Investors have been regularly been selling shares in August as expectations for slowing growth will eventually cut into corporate profits. The Dow Jones industrial average has dropped 4.4 percent during August.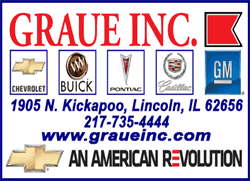 Declines in markets worldwide could also be contributing to the downbeat mood Tuesday. Japanese stocks tumbled to a 16-month low a day after sharp gains as the yen continues to hover near a 15-year high against the dollar. Many Japanese companies like Sony, Panasonic and Toyota rely heavily on exports, so a stronger yen cuts into profits. European markets followed Japan's Nikkei stock average lower.
Again investors poured money into the relative safety of Treasurys because of worries about a slowdown in global growth. That drove interest rates lower.
Ahead of the opening bell, Dow Jones industrial average futures fell 29, or 0.3 percent, to 9,950. Standard & Poor's 500 index futures fell 2.80, or 0.3 percent, to 1,042.30, while Nasdaq 100 index futures fell 6.25, or 0.4 percent, to 1,762.50.
The yield on the 10-year Treasury note, which moves opposite its price, fell to 2.51 percent from 2.53 percent late Monday. Its yield is often used as a gauge to set interest rates on mortgages and other consumer loans.
The Chicago Purchasing Managers Index likely fell in August to 57 from 62.3 last month. The drop in the index would follow other regional manufacturing indexes that showed activity in the sector slowing in other parts of the country throughout the month.
Manufacturing had shown some of the most consistent growth during the first half of the year, so the slowdown in the industry has been particularly troubling and added to worries about the pace of growth for the remainder of 2010.