Lincoln Daily News
welcomes letters of appreciation, information and opinion on matters pertaining to the community.
As a community we need to be able to talk openly about matters that affect the quality of our lives. The most effective and least offensive manner to get your point across is to stick to the issue and refrain from commenting on another person's opinion. Letters that deviate from focusing on the issue may be rejected or edited and marked as such.
.
You may also send your letters by e-mail to ldneditor@lincolndailynews.com
or by U.S. postal mail:
Letters to the Editor
Lincoln Daily News
601 Keokuk St.
Lincoln, IL 62656
Letters must include the writer's name, telephone number, and postal address or e-mail address (we will not publish address or phone number information). Lincoln Daily News reserves the right to edit letters to reduce their size or to correct obvious errors. Lincoln Daily News reserves the right to reject any letter for any reason. Lincoln Daily News will publish as many acceptable letters as space allows.
To the editor:

As a health care worker in Logan County, I am writing to encourage everyone to take a few minutes to complete a small task that can have huge advantages for a person's health and can improve the quality of health care received. All you need to do is make a complete list of all of your prescription and over-the-counter medications and allergies. This list should be put somewhere that is readily accessible (such as a wallet or a purse), and it should be updated every time a medicine or dosage is changed.

I am encouraging people to do this because frequently people assume that health care facilities have their most recent information on file when, unfortunately, it is not always easily accessible. Although we are able to contact pharmacies to find out a person's prescription medications, the pharmacies in Lincoln are not open 24 hours a day, and they do not have information on a person's over-the-counter medicines or allergies. In emergencies, this information is needed as quickly as possible.

[to top of second column in this letter]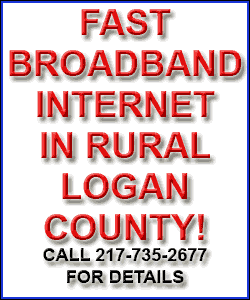 Today, there are so many medicines available, and the possibilities for side effects and drug interactions are great. I believe that having an up-to-date medication and allergy list is one of the easiest ways to prevent being given a medication that could cause an allergic reaction or one that could interact with a medicine that a person is already taking. Although health care facilities do try to keep track of each patient's most recent health information, there is no one who knows more about your medications than you do.
Andrea Cross
[Posted February 20, 2010]