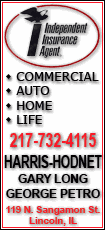 Bryant led the Lakers with 32 points, including his team's final nine points. His 3-pointer with 54 seconds left tied the game at 96-all. His game-winner came off an inbounds play 4 seconds after his layup attempt was blocked by Rudy Gay.
"He kept making plays at the end of the game," Memphis coach Lionel Hollins said of Bryant. "Great players make great plays. You've got to give him his due (but) it hurts."
Bryant's late scoring spree came after the Lakers had missed five straight free throws and trailed, 95-90, with 2:59 left. He began his nine-point run with a jumper from the left wing with 2:23 to go to trim the Memphis lead to 95-92.
After Gay's free throw, Bryant dropped in a technical free throw to make it 96-93. Gay scored again with 40 seconds left to up the Grizzlies lead to 98-93 before Bryant's back-to-back 3-pointers won it for the Lakers.
"Only in Hollywood, I guess," Bryant said. "It's fun. It's my responsibility to make plays down the stretch. I enjoy it."
Pau Gasol added 22 points and 13 rebounds for the Lakers, who won for the seventh time in their last eight road games.
"Nobody in the world is shocked anymore by what Kobe Bryant does and what he brings to the team," Gasol said. "He really stepped up at the end. It feels good to have him back."
The Grizzlies, who lost their fifth straight home game, were led by O.J. Mayo's 25 points. Zach Randolph scored 20 and grabbed 14 rebounds, his seventh straight double-double.
Mayo's two missed free throws with 18.8 seconds allowed the Lakers an opportunity to complete a comeback from nine points down early in the fourth quarter. Had Mayo made his free throws, the Grizzlies would have led by four.
"I'd love to take those last two free throws again," Mayo said. "I'd love to take them and make them."