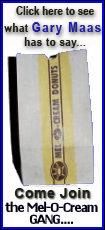 James, though, closed out another win for Cleveland in the final two minutes, hitting a 3-pointer and finishing a three-point play to escape a huge night from the Hornets' rookies.
Thornton scored a career-high 37 off the bench, igniting a 40-point second quarter for the Hornets by making his first five shots and 10 of 13 in the quarter.
Collison, subbing for an injured Chris Paul, scored 22 points and added 10 assists.
Shaquille O'Neal scored 20 points for Cleveland and Mo Williams, struggling with his shooting all night, broke an 89-all tie with a 3-pointer with 4:13 to play. Cleveland's Delonte West followed with a block of Thornton, then came down to the other end and knocked down another 3 to stretch the Cavaliers' lead to 95-89. James took over from there.
Jamison started in place of J.J. Hickson, who missed the game with flu-like symptoms, but coach Mike Brown was leaning toward starting Jamison anyway.
He made an immediate impression, hitting his first shot of the game and later catching a no-look pass from James and finishing with a one-handed dunk, hanging on the rim long enough for teammate Anderson Varejao to wrap his arms around him and catch him in the third quarter.