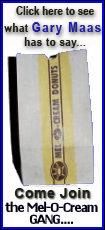 The South Korean skater delighted fans and judges alike with a playfully sexy and sophisticated James Bond medley Tuesday night in the women's short program, shrugging off the enormous expectations that come with being the biggest favorite since Katarina Witt in 1988. Her score of 78.5 points not only shattered her own world record, it put her almost five points ahead of longtime rival -- and chief threat -- Mao Asada of Japan.
"I had waited a long time for the Olympics," Kim said. "I had ample time to practice and prepare, so I wasn't shaky or nervous just because it was the Olympics. I was able to relax and enjoy the competition."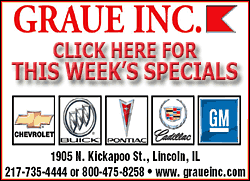 Despite Kim's cushion, this one isn't over. With two triple axels planned, Asada can make up the difference in Thursday night's free skate, setting up the best showdown in figure skating since the "Battle of Brians," the epic duel at the Calgary Games between Brian Boitano and Brian Orser -- appropriate, considering Orser is Kim's coach.
Not surprising, either, considering the 19-year-olds have been trading titles since their junior days. Kim and Asada have combined to win the last two world championships and five Grand Prix final titles.
"Usually I think there's like a 10-point difference," Asada said. "So I feel good there's only this difference between myself and Yu-na."
Canada's Joannie Rochette, skating two days after the sudden death of her mother, gave the most moving performance of the night and was third.
"It was hard to handle, but I appreciate the support," Rochette said through Skate Canada.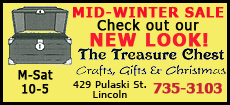 As she took her starting pose, Rochette composed herself and let her training mask her grief. But when her music ended, she sharply exhaled and doubled over, no longer able to hold back the tears. She tried to smile as she waved, to no avail, and buried her head in longtime coach Manon Perron's shoulder when she left the ice.
"I watched her when she was getting ready to skate and she looked like she was struggling emotionally," Skate Canada CEO William Thompson said. "I think her mother's jumping up and down in the sky. That was the dream performance."
Japan's Miki Ando, the 2007 world champion, is fourth, followed by the two young Americans, Rachael Flatt and Mirai Nagasu -- who fared far better than she expected after getting a bloody nose once the ice.
"Halfway through the program, I felt it running down my nose and just said, `Don't stop, keep going,'" Nagasu said. "I skated the best I can."
Just a point separates Ando, Flatt and Nagasu. But with Ando 6.6 points behind Rochette, it's going to take a fantastic skate -- and mistakes by at least one of the top three -- for Ando, Flatt or Nagasu to medal.
For Kim, gold is the goal.
She arrived in Vancouver with the greatest expectations of any single athlete. The reigning world champion is a rock star in her native South Korea, dubbed "Queen Yu-na" and so wildly popular she can't leave her parents' house without bodyguards. Though South Korea has piled up plenty of medals -- 10 here in Vancouver, as of Tuesday night -- the country has yet to win anything in any winter sport besides speedskating and short track.