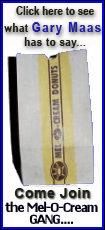 Out of the backfield, he was a 1,000-yard rusher who always kept defenses guessing -- and flailing.
But in his later years, it was injuries that defined Westbrook more than his dynamic offensive skills. His age, salary and lengthy list of beaten body parts led the Eagles to release him Tuesday and save the team $7.5 million due next year.
"I think we all know that Brian is one of the all-time great Philadelphia Eagles," coach Andy Reid said. "For what we've done here over the years, Brian has been just a huge part of building this program to the level that we're at now. My heart will always be a Brian Westbrook fan as we go forward here."
A former All-Pro, the 5-foot-10 Westbrook led the league in yards from scrimmage in 2007 with 2,104. He rushed for 1,333 yards and accounted 12 touchdowns that season.
But he spent much of last season on the sidelines, missing eight games with a pair of concussions and an ankle injury. Westbrook had only two touchdowns in 2009.
Reid said he called Westbrook with the news Tuesday morning. Reid said Westbrook should still have an opportunity to play for another team. Reid said he thinks Westbrook still wants to play.
"I don't know that for a fact, but I think he might want to do that," Reid said.
LeSean McCoy, who rushed for 637 yards with four touchdowns in 16 games as a rookie, will become Philadelphia's No. 1 running back.
"That's who's going to take the ball from here," Reid said.
Westbrook's season went south on Oct. 26 when his helmet collided with Washington linebacker London Fletcher's right knee and he suffered a concussion. Westbrook missed the last five games after suffering his second concussion in three weeks against San Diego on Nov. 15. He was cleared to return for the postseason.
He has rushed for 5,995 yards in eight seasons in Philadelphia and caught 426 passes for 3,790 yards. The 30-year-old Westbrook has scored 68 touchdowns rushing, receiving and on punt returns.
"He had no weaknesses," Reid said. "There wasn't any one thing that you could pick out that he was not good at; he was brilliant. There are just certain guys that are just football smart and he was one of those guys."