Williams, avoiding a retrial on a reckless manslaughter count that deadlocked the jury at his 2004 trial, pleaded guilty last month to aggravated assault in the death of Costas Christofi on Feb. 14, 2002. At the same 2004 trial, he was acquitted of aggravated manslaughter but convicted on four counts of covering up the shooting.
The sentences on the assault and cover-up counts will run concurrently. State Superior Court Judge Edward Coleman went along with a plea agreement that spelled out the five-year prison sentence and the potential for Williams to be released as early as summer 2011.
In court Tuesday, a tearful Williams turned and apologized to Andrea Adams, Christofi's sister, saying, "There's not a day I wake up that I don't feel sorry for what I did to Mr. Christofi and that I put you through this."
Adams wrote in a letter read by a court employee that the punishment "didn't fit the crime" and spoke of "eight years of agony watching Jayson Williams prance around and live his life and acting like nothing happened."
Williams paid Christofi's family more than $2 million in 2003 to settle a wrongful death lawsuit.
Williams had been free on bail since being charged in 2002, but was taken from the courtroom in handcuffs to begin serving his sentence.
On the night of the shooting, the 55-year-old Christofi had driven Williams and several of the basketball player's friends to Williams' mansion after taking them to a local restaurant.
Williams said at his plea hearing last month that he gave the group a tour of the house and showed them his gun collection in his bedroom. While showing off a double-barreled 12-gauge shotgun, Williams admitted, he failed to check the safety mechanism and inspected only one of the two barrels before snapping it shut.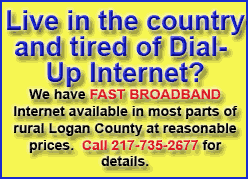 The gun fired, striking Christofi once in the chest and killing him. Witnesses testified that Williams tried to cover up his involvement by initially placing the gun in Christofi's hands and instructing those present in the bedroom to lie about what happened.
"Had the defendant exercised one ounce of caution that night, Gus Christofi would still be alive and we wouldn't be here," Deputy Attorney General Steven Farman said Tuesday.
The legal wrangling in the case eventually took on a life of its own, beginning with a change of venue for the trial from Hunterdon County, the site of the shooting, to Somerset County.
In 2007, defense attorneys tried to get the case tossed out after Hunterdon County Prosecutor J. Patrick Barnes divulged that a white investigator in his office had used a racial slur to describe Williams, who is black, in a 2002 meeting. The dispute reached the state Supreme Court, but Coleman refused to throw out the 2004 convictions or the retrial.