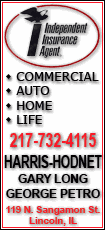 His message was simple: He and his family will be around and do everything possible to help the Cubs win.
"If there is anything we can do better, let us know," Ricketts said he told the players.
For his part, Ricketts is already taking steps.
There are new upgrades at Wrigley Field, including an improved clubhouse and weight rooms, a new players' lounge, a new club in the outfield and better restrooms for fans. The Ricketts family also raised ticket prices on some seats at the storied stadium.
"Obviously Wrigley needs a lot of love and a lot of help over the next few years," Ricketts said. "That will be very challenging. Other than that, we feel the pressure to produce on some winning teams and that will be something that is always with us."
The Cubs haven't won a World Series since 1908.
Ricketts said if the Cubs are in contention around the trade deadline, it's possible they would spend the money to bring in a player needed to make a playoff push.
Manager Lou Piniella sounded confident that would happen.
"The fact they are going to involved and visible and the fact they want to win and are very competitive, and I'm sure if we get in position during the course of the summer and we need something, there's a darn good chance they'll step forward," Piniella said.
"The Ricketts are going to be good for Chicago and for the Chicago Cubs," added Piniella, who is in the last year of his contract. "This is not just a one-year or two-year thing. They want to keep this team in their family for a long, long time."
The $845 million sale of the Cubs, Wrigley Field and other assets from the Tribune Co. to the family of billionaire Joe Ricketts was completed in October, more than 2 1/2 years after the baseball franchise went on the market.
Asked how he would separate his ownership responsibilities from his passion as a fan, Tom Ricketts acknowledged that could take some work.