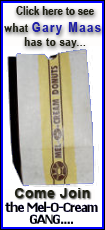 Now Guillen's added another forum to express his many opinions on many topics.
Guillen said his tweets will be personal and not a way to tell fans what's going on with the White Sox or a way to break news. Still, it appears to be a dangerous device for a manager who's gotten in plenty of trouble over the years with his comments.
Some of the early tweets appear harmless, things like "what I saw on the field today was a lot of grass" and "going to eat in half hour." But who knows with Ozzie?
Williams wasn't thrilled.
"No comment ... and make sure you write that it is a no comment with a head shake from side to side," Williams said.
"Listen, I'm a grown man," Guillen said. "A lot of people think I do stuff without thinking or talking to people. Any information out there, I'm not stupid enough where I will say, 'We're going to make a move today.' ... That's not the idea. I'm not going to give fans the message before I give it to the media, it's never going to happen. The twitter is like what I am doing today, have fun with it. It's all personal."
After the White Sox worked out Wednesday -- the full squad is not due until Friday -- Guillen acknowledged that Williams was not pleased about his latest venture. The two talked it over.
"I feel like I was doing something wrong," Guillen said. "People are treating me like I was a murderer or something, or steal someone's money or didn't pay my taxes.
"If this thing bothers the White Sox or Kenny or Jerry then we'll talk about it. I talked to Kenny about it. I said what it was. He can see what I say. If that thing offends anyone, beat it because I didn't do anything wrong."
Pitcher Freddy Garcia, who is also a good friend of Guillen's, said he'll be reading the Twitter posts.