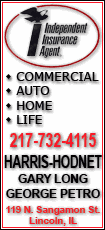 The Bulls led by 23 in the first quarter and were up 19 going into the second, only to watch it all disappear. Then, with a 58-54 halftime lead, they broke it open in the third and sent Indiana to its sixth loss in seven games.
The Pacers' Danny Granger missed his first five shots but finished with 20 points after missing Monday's loss at Dallas for personal reasons. Brandon Rush scored 12 of his season-high 21 in the second quarter as Indiana got back into the game by outscoring Chicago 36-21.
Then, the Bulls pulled away again and ended any flashbacks to their epic collapse against Sacramento in December, when they blew a 35-point lead and lost.
This time, they got a reverse layup from Brad Miller and jumper from Rose to start the second half. A few minutes later, the Bulls went on a 12-3 run that Deng finished with a 3-pointer, making it 83-67 midway through the third and putting them in control to stay.
Early on, this looked like another blowout at the United Center for Chicago, which had scored two of its most lopsided wins in its previous two home games. After tying a season high with a 33-point win over New York and beating Philadelphia by 32, Chicago opened by hitting 13-of-23 shots in one of its most prolific quarters.
Deng scored 11 in the first, converting a three-point play and tip-in to start a 16-2 run that made it 35-12 and just about buried the Pacers.
Turns out, they had plenty of life after all.
The team that couldn't hit early on shot its way back in the second, making 10-of-20 shots after going 7 of 24 in the first quarter.