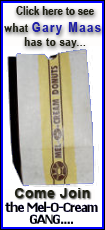 Ginobili's crucial block in the final minutes helped stop Durant's streak of scoring 25 points or more at 29 games, and pull the Spurs to a needed victory after returning from their lengthy Rodeo Road Trip with two straight losses.
Durant had 21 points and 12 rebounds. It was the first time the NBA's leading scorer had fewer than 25 points since Dec. 19.
Tim Duncan had 19 points and 15 rebounds for the Spurs, who finished on a 10-2 run after it was tied at 85 with under four minutes left.