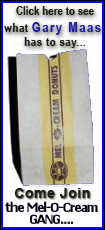 The U.S. women failed to win a medal for just the second time since 1952 at Thursday night's competition. U.S. champion Rachael Flatt finished seventh.
"I'm just happy I was able to be right behind those top competitors because it's my first really big international competition," Nagasu said.
"Most 16-year-olds medal at their first Olympics," she joked. "I'm sorry that I wasn't able to keep up that U.S. trend. But, hopefully, I'll be able to make up for it when I get to come back I hope for the next Olympics."
Flatt was fifth and Nagasu was sixth coming into the finale. The top three skaters needed to make major mistakes for either one to make off with a medal. Nagasu finished more than 12 points out of a bronze.
The 17-year-old Flatt lost points on both her triple flips when she didn't complete the rotation. She said "they felt just fine to me" and acknowledged she was a bit surprised by her score.
Asked if that made her Olympic experience somewhat less fun, Flatt said, "A little bit."
"I wish that I could've gotten a better score, but you make do and just continue to improve," she said, then added with a laugh, "Got to make sure I fix those flips."